Hi, I'm Barbara - where do I start?
After working in the corporate world for over 25 years as an Executive Assistant, in that time I also worked in many industries as a Business & Marketing Manager. With qualifications in Business Management and Marketing & Sales plus a trade in Graphic Design, has provided me a good foundation in my businesses to date.
The corporate world for me long term wasn't going to happen, not for the long haul anyway. In the back of my mind, I couldn't see myself working till the age of 70 for someone else, I had too many ideas going around in my head to be chained to a desk doing the same things day in and day out, attending wasteful meetings and listening to peoples 'dribble' during
my lunch breaks!
I specialise in three key areas which I feel is essential in assisting businesses especially since COVID, social media presence is more important then ever before!!!!
1. Social Media Marketing
2. Canva Designs
3. Content Writing
My Recurring Packages are my most popular packages to date and provides clients consistency.
For those that have followed me over the years, my other specialty is Business Development & Lead Generation. Since COVID, I have pivoted and started a second niche business under my own name/brand as a Virtual Business Development Manager www.barbaraburstall.com.au so follow me there if you need assistance in those areas.
If you are reading this and want to start your own Virtual Assistant business, follow me at The Independent VA, www.theindependentva.com.au where I mentor/coach other Virtual Assistants, run online courses, blogs etc. Since COVID many people are unemployed and this is such a great industry to be in.
People describe me as articulate, down to earth. I'm a carer for my elderly mum and own a German Shepherd Dog. What keeps me sane and normal is exercising and running with my GSD, weight training, dancing, swimming, gardening and being outdoors.
 Hope you enjoy reviewing my website and hope I can assist you, feel free to contact me anytime.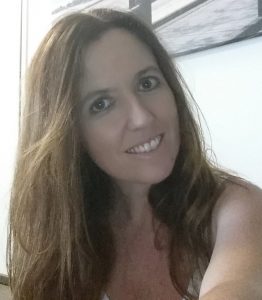 Barbara Burstall
A VA who 'thinks' outside the square
Do you need a VA who 'thinks' outside the square?
Let Barbara help you today….