Hi, I'm Barbara - where do I start?
I have worked in the corporate world for many years as an Executive Assistant and worked in many industries as a Business & Marketing Manager. With a sales & marketing background, qualifications in Business Management and Marketing/Sales & Graphic Design; I knew I didn't fit into the corporate world, not for the long haul anyway. If a manager or supervisor was to describe me, they would say, Barbara is an effective manager and team player; she puts in 110% in everything she does.
In the back of my mind, the corporate world was a place that I couldn't see myself working till the age of 70, I had too many ideas going around in my head to be chained to a desk doing the same things day in and day out, attending wasteful meetings and listening to peoples 'dribble' during my lunch breaks!
In that time, I worked in a number of different industries ie Pharmaceutical; Community Care; Medical; Real Estate; Construction; Sales; HR; Marketing & Business Development. Recently I wrote a post in a Facebook group, asking what movie or character best describes you and your business. My answer was, "TOP GUN", I love speed, love aviation, but I suppose I am a bit of a "MAVERICK" hence my tag is called "A VA who 'THINKS' outside the square as I like to do things differently to other Virtual Assistants. My biggest kick comes when assisting clients and brainstorming and coming up with different marketing strategies or ideas that they had never thought possible.
I have worked for many clients over the years and still work for these same clients as their Virtual Assistant. It has been amazing working alongside them virtually and assisting with scaling their businesses and watching them grow and expand. One major difference within my VA business structure is a client is dealing with 'me' directly. I do not outsource to other Virtual Assistants. I do not have a team or agency working for me and there has been a good reason for this decision. My clients want to speak with the VA who is representing their business and I feel I have achieved more business this way.
I specialise in five key areas which I feel is essential in assisting businesses.
1. Lead Generation | Cold Calling | Appointment Setting
2. Administration | Project Management
3. Social Media Marketing
4. Content Writing
5. Business Development Management
If you utilise my services, you will see a return on your investment. I can make 'you' the client money and that is what all my clients want!! Just to mention all packages that I offer are in Australian AUD dollars. If you are an overseas business, outside of Australia, the answer is YES I can assist you.
Virtual Assistants can assist anyone around the world, hence why I 'love' the industry I work in.
People describe me as articulate, down to earth. I'm a carer for my elderly mum and own a German Shepherd Dog. What keeps me sane and normal is exercising and running with my GSD, weight training, dancing, swimming, gardening and being outdoors.
Hope you enjoy reviewing my website and hope I can assist you, feel free to contact me anytime.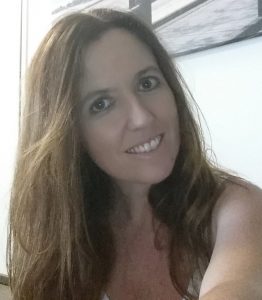 Barbara Burstall.
A VA who 'thinks' outside the square
Do you need a VA who 'thinks' outside the square?
Let Barbara help you today….