My experience with Barbara was nothing short of professionalism, it was very easy to organise and Barbara knew exactly the best way to get our business out to the public. Communication was always there and very easy. I would highly recommend to everyone.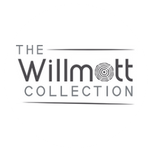 Barbara, just wanted to say thank you for all the work you do for us behind the scenes.
It's great to know that, no matter what happens within the everyday business, that the essential things that often get pushed to the side still get done. Things like updating the website and sales brochures, updating the database, debt collecting, managing our social media and our monthly newsletters are an integral part of our business and you take care of them all for us with creativity and ease. Thank you again.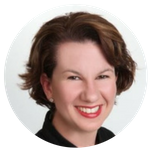 Barbara is really easy to get along with, really lovely and pleasant to talk with. Very passionate about her work with real estate professionals. With her past experience in real estate this makes her real estate skills very valuable to real estate professionals, which is rare in a Virtual assistant. Barbara's strengths in this industry really helps her to excel in her chosen career.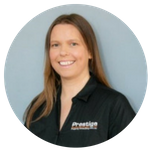 Once again Barbara has shown that you should engage experts in their field. When it comes to cold calling she is simply one of the best in the business and consistently bypasses the gatekeeper on the end of the phone. Barbara has secured some very useful contacts for our media training business and I have no hesitation in recommending her for all VA work. Thanks for a brilliant job on our behalf!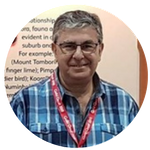 When I saw Barbara extend a generous offer to help others (like me) do a bunch of cold calls I jumped at the chance. I mean, this is the stuff I have worked so hard to avoid doing and made this into a monster in my mind, so how could I ignore. Time for action. The great thing about Barbara was that she gently encouraged and steered me in a direction, she normalised my feelings. While there have been no earth shattering and direct outcomes (yet) 20 calls were made that I would never have made. I feel more confident in taking the next step. I am on the radar of an extra 20 businesses.
In a short time Barbara built rapport and I feel like I have known her for ages. I trust her with representing my business. She got the job done but it was so much more than calls. Very grateful.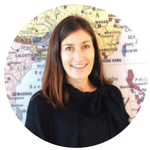 What can I say, this lady knows what she is doing. I never thought cold calling could work for my business yet in just one trial, I have gotten more results than in the last 6 months throwing out money advertising online. Barbara helped transform a cold call into a warm lead, which is great because I just don't have the confidence to do it myself. Barbara really takes the time to know your business and delivers so that you get real good leads. Great job!

I have known Barbara Burstall for over three years. We assisted Barbara with TV commercial advertising with a number of different clients who she was working for. It has been a pleasure working with Barbara. She has a clear concept of what she wants to achieve for each client and to make sure the message gets across and to the right audience. She has often brought us referrals too, which we greatly appreciate and would not hesitate recommending Barbara to any client that needs assistance with marketing or advertising. She has expertise in this area and is great with clients, a true professional.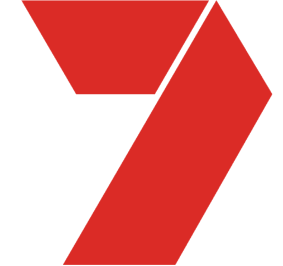 I first utilised Barbara's services over 12 months ago, when she offered on a Facebook Group, 10 x Free Cold Calls. I was truly impressed firstly of the generosity to the many members, but took the offer and it has gone from there. I have had Barbara work for me in different areas from Social Media Management, updating and designing blog posts, writing articles in LinkedIn and cross promoting into my Facebook Business Page. She also manages my Facebook Group, does my cold calling and lead generation. She has also completed small jobs, ie design postcards, flyers, even helped me with email management. She has excellent writing skills and I just leave her to it now. Barbara comes from a business and marketing background, she thinks strategically and doesn't just do the tasks she is asked, but really analyses and we regularly brainstorm together other ideas to promote and market my business. That's what I like about Barbara, not only can she do the tasks I give her, but she thinks 'outside the square'. Barbara is also mentoring me as I am looking at expanding my services within the VA Industry, I'm a qualified Bookkeeper & BAS agent, but she suggested that I should also be tapping my skillset and targeting those that need a VA that can do Expense reporting, financial reports etc. This is something I hadn't even considered, which I truly believe will bring me even more client work. I highly recommend Barbara if you are needing a long term Virtual Assistant, I'm a small business owner and will continue utilising her services in the future.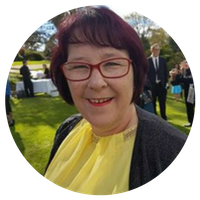 I have outsourced work to Barbara from BBMC – Virtual Assistance in recent months. From cold calling, lead generation as well as article writing for my business. I am a CEO, mentor, Author and Speaker. I am very particular who I work with and have found Barbara to be very open and honest and a true professional. She is a lady of integrity and can write very well and nails it every time I give her a subject to research. We chatted together about my ideal target market and tried a few different options when it came to cold calling, something I hate doing to be honest and was happy to offload this labour intensive task to Barbara. If you want to utilise a Virtual Assistant who not only does a task well, but is open to learning, learning about you and your business and what you are all about, then I wouldn't hesitate in recommending Barbara.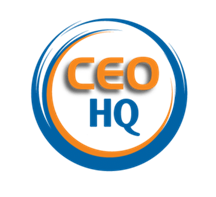 We have a free website called 'Heads to Heads 4670' showcasing the Bundaberg area. Barbara offered to write some articles for our new community website (at no fee). Barbara goes beyond what we have discussed, in return has helped with readership and people visiting our free website of the area. We thank Barbara for all the hard work that she has put in to help make our website even better.
Barbara done a fantastic job with my resume was very easy to work with, efficient and highly professional. I have now got to the interview stage as a result so cannot recommend her services enough. Very competitive pricing also was a bonus.
Barbara was highly recommended among her peers. She was known to me as the 'Clone me' lady. We used Barb's services to help us communication with our existing clients and arrange appointments. During the short period she had worked with us, she had done such an amazing job and our clients were very pleased with her. We look forward to working with her again in the near future.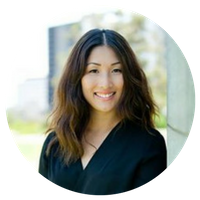 Extremely pleased with the service provided at such short notice,re- structured my entire resume, cover letter, key attributes, professional attitude and a great understanding of my individual requirements,explained everything in detail thoroughly and made changes without any problems,Thankyou Barbara HIGHLY recommended ☺ ☺
Barbara, you have done an amazing job with my resume. You took it from 4 pages to 2 pages while managing to put all the important information in it. Short and to the point. I love the way you wrote my skills and strength with simplicity and professionalism. You also went above and beyond to help me get a job. Thank you. I will not hesitate to send people to you. You were very prompt too which I loved.
I have worked with Barbara over the last 12 months and utilised her Virtual Assistant Services for my Submissions and Tenders. Barbara is very professional, efficient and has been able to complete tasks at very short notice. Barbara is accurate and has good attention to detail. My business in Hervey Bay is in Earthmoving so I am offsite and usually in the middle of Australia on a job. So it's been a godsend to have Barbara on the other end of phone or by email and deliver high quality work. I would highly recommend Barbara for any business, whatever the task may be, large or small, you will not be disappointed with the results. I wish Barbara every success.
I now have an "awesome" professional resume, due to Burstall Business & Marketing Services. Barbara was able to creatively condense my original 7 page resume to the "magic number" of 3. Making a change after proof-reading was no hassle or problem as Barbara is easy to communicate with and listens carefully – gives advice.. I highly recommend if you want a professional resume, contact Barbara, you will get excellent value for your money. I will definitely continue to use Barbara's services in the future.
A friend of mine told me about the success she had in finding a job in nursing; this prompted me into asking my friend how this was achieved. My friend told me about this lovely lady who creates resumes that supported her in getting the job. Like any job position, applying is the first most important step in the application process. I contacted Barbara as I was told her professional insight in creating a great resume will help in contributing a positive outcome. For instance Barbara emailed me a template of what's required for a great resume and for me to fill in the necessary information. Barbara promptly drafted up a fantastic resume with an edgy visual appearance and tweaked several words, grammar and elaborated on key attributes. This obviously made a great first impression. The small fee was well worth the phone call I received asking me to come in for an interview, then to get another phone call saying I "got the job".
I strongly recommend Barbara Burstall in assisting job seekers to get that position. Thank you Barbara you truly have made a difference.
I have been fortunate to have worked with Barbara Burstall on a number of projects involving professional marketing and management. In my thirty years of working nationally and internationally I've worked with people of all walks of life and degrees of expertise. Very occasionally I've been able to work with some people that stand out from the crowd, who you just know will do their best and stay committed to the task at hand no matter how difficult. Barbara Burstall is one such person. Barbara brings great management skills and ideas to the table and blends these together with eloquent people skills.
I would have no hesitation in recommending Barbara and I'm sure she would be a valuable asset to a company or organisation in whatever role she undertakes.
Barbara, I would like to thank you personally for helping the kids out. Thank you for the help you have given my children and their partners it is such a breath of fresh air to have someone who cares.
I would like to provide my appreciation & recommendation for your service.
I can't remember when I last sent a recommendation to a company, but I have just been so impressed that I feel that it's due. From start to finish your service has been more than excellent. The phone & my numerous emails were answered immediately and each time I have dealt with you, you have been friendly, professional and on-the-ball but more than anything was your competence which stood out the most for me.  Any problem which has cropped up has been dealt with immediately. I have had dealings with all sorts of companies on the Net, over the phone and I can say without a doubt that Burstall Consultancy is outstanding. It has been a pleasure doing business with you and when I need a professional service again you can be sure yours is the company I'll choose! Thank you again for taking the pressure off me and making my life just that little bit easier.
I just wanted to send to you our appreciation from all the staff at APN Print Bundaberg for all the help you have given us with resumes and job contacts due to the site closing down in Sept 2011 and unfortunately all staff being made redundant. The resumes have come up really good and are very professional. As an employer the layout and detailed information certainly gives me enough information on a job candidate in a few pages to know they are a possible fit for the position. Already within a few days of receiving our resumes 4 staff members have obtained new employment.